So, I am taking a little bit of flak for some things I tweeted:
https://twitter.com/TNF_13/status/714226322080333824
https://twitter.com/TNF_13/status/714101864560590848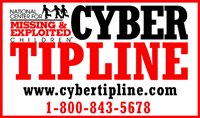 Let me point out that Twitter has this character limit, and I cannot qualify every statement as exactly as I would want.
I would like to cover what I am NOT saying:
That thinking or fantasizing about children is a crime
That people should be reported for having age of consent discussions
That every single person who says "sexual acts with children does not always cause harm" should be reported
That everyone who is a pedophile is suspicious (I mean, have you read my recent blog posts?)
That I use a legal definition of child sexual abuse, and by that definition a child is anyone under the age of consent
Now, I would like to get to what I am saying:
That the statement that children (maybe you should be thinking very young teens and younger, not a 15-year-old) should be having sex with adults (commonly known as child sex in such circles) is suspicious
That I define child sexual abuse as a sexual act between a child (<15) and someone at least several years older than them that causes the child harm. In other words, the same sexual act that does not cause harm is not abusive because there was no harm involved. I use a therapeutic definition, which requires that psychological harm has been done (handy resource).
I would assume that most people would not see my tweet, then see someone saying, "I am a minor attracted person/pedophile" and think, "That fits, he said report that!". I assume that most people - not your crazy anal paranoid people - would see my tweet and think, "That is a great red flag to watch out for, and if I see more and have this feeling in my gut, I'll report it like he says."
For me, personally, several red flags must be present for me to report things. The most important red flag is saying that child sex should be happening, that it is A-okay, that people should be doing that. It can be phrased a number of ways. But if someone is clearly saying that they think it is acceptable for them or other adults/older children to be having sex with young children, and advocating that such sex is a good idea, that is cause for concern. By itself, I will think it strange. Combined with other things, like hints of an agenda, other people following this idea, an organization of people, a strong gut feeling... that is cause for a report, not just concern. I cannot account for every single situation, and my best tool is my gut and the combination of several red flags.
A report/tip is just that, something that is sent in to law enforcement experts for them to look at and figure out if they think more is going on, or if the person/profile/group in question are just pro-discussion, pro-freedom of speech, and advocates discussing age of consent and other legal topics (I avoid legal topics).
I recently touched on cognitive distortions in my last post, and in my explanation to one person about this, talked about moral justifications, both of which can be a sure sign that some sort of mental health issue might be going on behind the scenes.
I am familiar with child sexual abuse. I have abused a child. I also have a non-exclusive pedophilia diagnosis. Because of both of those things, I see how something was worded, what someone said, or a situation and immediately see something suspicious where most people unfamiliar with both of those things would not. More than anything else, it is a gut reaction. I do not think that makes me paranoid.

Here is an example of a situation found in someone's comment on this blog: "One of them was an guy who after one bad affair with an adult woman self-isolated and due to that isolation began to suffer from is attration to young girls. The last time I spoke to him he claimed to be in love with the 8 year old daughter of clients of his, but he expressed contempt for rapists and claimed he would leave her alone until she was 16, when he intended to propose to her. He cut all contact with me when I asked if he'd mind if I told her parents how he felt about their daughter. He had other mental problems and because he had genuinely expressed how he'd troubled with his feelings and had already reached a legal, if slightly distasteful solution, well, I took no further action after we stopped interacting."

I would absolutely report that person, because they are clearly isolating, they are clearly after a particular child, and they are clearly inside mental illness. My full response is in my manga/dolls/outlets post. I touch on this idea here, jump to "My conclusions" and beyond.
Investigation Process

Several years before I abused a child, I was reported in a small town to law enforcement. The end result was that they did some investigating, and had a conversation with me that went something like, "You know, I'm talking to you because some people in the community said you might have had inappropriate contact with a child. I investigated this myself, and I think their concerns are unfounded. What do you think?" At which point, I expressed shock and said they were crazy. He then advised me to only work with families I knew well, because it came up that I liked working with children for the experience, wanting to be a teacher, etc. It was just a conversation, sparked by a crazy parent that I had offended somehow. But had they questioned me further, they could have found out that I was attracted to children. They could have gotten me help. That is why primary prevention is important. That is why reporting suspicions is important.

There were also rumors in my home church, and in the small town, that I was attracted to children. No one did anything about it. No one talked with me. No one had the guts to ask me if I was, if I needed help. I assume that is because they did not know enough about the subject, or thought I was harmless. I have no idea. My point here is that there are always signs that preclude child sexual abuse, always. You could see those signs, and you can say something.
I personally think that most law enforcement agencies in the United States and the UK are at least somewhat familiar with how a child sexual abuse investigation needs to be handled. There are nonprofit organizations and child advocacy centers that will give expert forensic interviews to children that are admissible in court. In short, I think the majority of LE agencies have policies for handling this issue to reduce false accusations/charges. They know what to look for far better than I do. By creating a report, as I suggested in my tweet, you are saying, "I think this is suspicious and needs to be investigated." Such tips are essential to primary prevention. Even if the majority turn out to be nothing, there will be some that are something.
And here, I will copy-paste from my last post:

"I am not saying pedophiles need to be watched for our own good. I am not saying that all pedophiles will molest children if left unchecked. I am not even saying that pedophiles are, by themselves, dangerous because of their attractions. I am not saying fantasy will inevitably lead to child molestation. Pedophilia does not make someone a risk to children..."